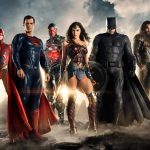 WITH the Zack Snyder-directed Justice League set to open in the US and UK on November 17, Warner Bros has dropped a new trailer featuring the DC super team in its big screen debut as the world descends into chaos: Continue reading →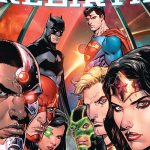 Publisher: DC
Writer: Bryan Hitch
Artists: Bryan Hitch, Daniel Henriques, Scott Hanna
Colourist: Alex Sinclair
Editor: Brian Cunningham
Release Date: OUT NOW!
Price: $2.99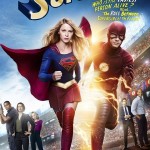 Producer: CBS
Writers: Andrew Kreisberg, Michael Grassi, Greg Berlanti,
Director: Nick Gomez
Featuring: Melissa Benoist, Grant Gustin, Mehcad Brooks, Jeremy Jordan, Calista Flockhart, Leslie Willis, Italia Ricci, Brit Morgan, Harriet Sansom Harris
ReleaseDate: OUT NOW!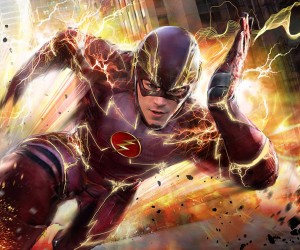 As if the latest episode wasn't filled with enough status quo-altering moments, the post-episode, spoiler-filled teaser for next week's installment of "The Flash" sets the stage for yet bigger revelations. Continue reading →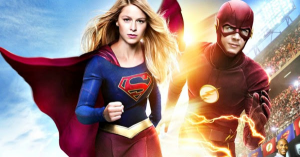 In this promo for next week's episode of "Supergirl," titled "World's Finest," Barry Allen finds his way to National City. While "The Flash"/"Supergirl" crossover was announced recently, this is the first promo to show these two heroes working side by side.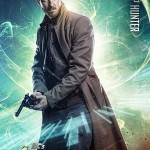 HITTING US TV screens on January 21, Legends of Tomorrow features the time-travelling Rip Hunter (portrayed by Arthur Darvill) as he brings together a band of DC heroes to take on the immortal Vandal Savage (Casper Crump).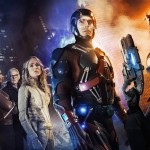 A SPIN-OFF from The Flash and Arrow, The CW's Legends of Tomorrow premieres in the US on January 21. Sky 1 is planning to begin UK broadcasts in February.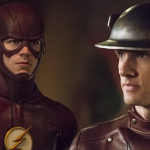 Producer: The CW
Writers: Aaron Helbing & Todd Helbing
Director: Jesse Warn
Featuring: Grant Gustin, Candice Patton, Danielle Panabaker, Carlos Valdes, Tom Cavanaugh, Jesse L. Martin, Teddy Sears
Release date: USA: OUT NOW/UK Sky 1 20th October 2015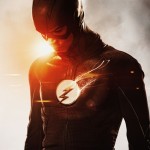 Producer: The CW
Writers: Andrew Kreisberg, Gabrielle Stanton, Greg Berlanti
Director: Ralph Hemecker
Featuring: Grant Gustin, Candice Patton, Danielle Panabaker, Carlos Valdes, Tom Cavanaugh, Jesse L. Martin, John Wesley Shipp
Release date: USA OUT NOW/UK 13 October 2015 Sky 1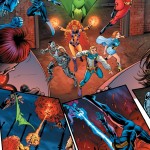 Thanksgiving may not be until Thursday, but if you're a longtime DC Comics reader, there's plenty to be thankful for right now. After officially revealing the titles and creative teams that will make up Week One and Week Two of CONVERGENCE, DC Comics' massive crossover event hitting the stands in 2015, this week they moved on to Week Three, breaking the next wave of two-issue miniseries on Nerdist and IGN. Continue reading →