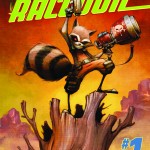 Everyone is talking about Rocket Raccoon #1 and The Legendary Star-Lord #1! Not only have both highly anticipated series hit comic shops already, but Marvel is proud to announce that less than 24 hours after launch both first issues have sold out at the distributor level! Though both titles may still be available at retail level, both first issues will immediately head back for second printings! Continue reading →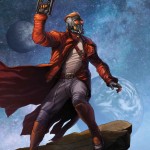 Get Ready For An Intergalactic Adventure!
This July, Peter Quill flies solo for the very first time in THE LEGENDARY STAR-LORD #1 – the bombastic new series from fan-favorite writer Sam Humphries and rising star artist Paco Medina! Continue reading →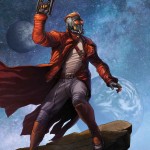 New Ongoing Series Starring Brazen Outlaw And Leader of the Guardians of the Galaxy Coming in July!
Marvel Entertainment is excited to announce the exclusive agreement with The Legendary Star-Lord writer, Sam Humphries. Continue reading →