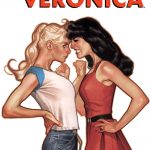 IT'S BETTY VS. VERONICA! The most highly-anticipated debut in comics history is here! Betty and Veronica are America's sweethearts… until they turn on each other! "Pops' Chocklit Shoppe is being taken over by a huge coffee company. When Betty and Veronica go head-to-head over the issue, all bets are off! Friendships will shatter. Cities will burn. Nails will be broken. Betty and Veronica are back in this ALL-NEW #1 from comics legend Adam Hughes (Wonder Woman, Catwoman)! Continue reading →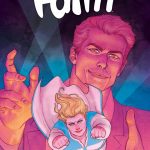 This August, it's a double dose of trouble as Faith "Zephyr" Herbert battles to save her life…and her secret identity!
Valiant is proud to present your first look inside FAITH #2 – the next breathtaking chapter of Faith's first history-making ongoing series from rising star Jody Houser (Mother Panic, Orphan Black) and stratospheric artists Pere Perez (ARCHER & ARMSTRONG) and Marguerite Sauvage (DC Comics Bombshells)! On August 24th, the most talked-about character of 2016 gets a super-powered plot twist of her very own as her first arch-nemesis stands revealed…and you won't believe who's behind the mask! Continue reading →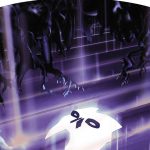 As Rai's rebellion against New Japan rages in the heavens above…a new Shadowman will rise to deliver justice to civilization's darkest reaches in our world and the next!
Valiant is proud to present your first look inside 4001 A.D.: SHADOWMAN #1 – a haunting new adventure bursting from the most ambitious comics event of the year and into an essential, standalone one-shot from rising stars Jody Houser (FAITH) and Rafer Roberts (A&A: THE ADVENTURES OF ARCHER & ARMSTRONG) and acclaimed artist Robert Gill (BOOK OF DEATH)! On July 6th, a blood sacrifice is made, a war looms, and the Deadsids rises…as the mantle of Shadowman passes to one of Earth's forsaken children in the ravaged world of the 41st century! Continue reading →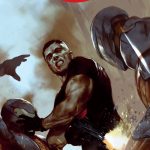 "THE ANALOG MAN" slams into a wreckage-strewn showdown that will shatter Bloodshot's world…or what's left of it…
Los Angeles. Thirty years later. The new mystery at the center of America's post-apocalyptic future stands revealed when Bloodshot and Ninjak finally discover the identity of the Man in the White Tower. Who is he? Continue reading →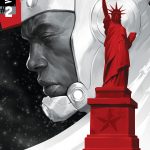 Russia reigns supreme!
Just a month after the arrival of long-lost cosmonaut Mishka, the former Soviet Union has made an impossible push to become the world's preeminent superpower. But how? Ninjak has a theory, but it will require going undercover across enemy lines…and maybe some help from Mishka's old comrade, Abram Adams – the god-like being known as Divinity! Continue reading →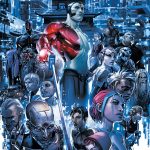 In the tradition of BOOK OF DEATH, ARMOR HUNTERS, and HARBINGER WARS, Valiant's most ambitious crossover event yet starts here! At the dawn of the 41st century, the future of Earth will be decided in the stars. This May…the rebellion begins in 4001 A.D.! Continue reading →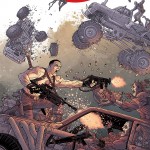 Assault on Los Angeles!
Motivated by the latest in a never-ending barrage of tragedies, Bloodshot is teaming with his old friend and ally, Ninjak, to take down the Shadowmen and G.A.T.E.'s X-O Manowar armor-drones. But Bloodshot's not the technologically advanced warrior he once was. Can he overcome the onslaught of the future's bleeding-edge "goo-tech" defenses? And just who is…the Man in the Tower? Continue reading →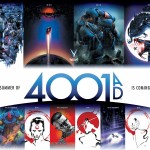 The blockbuster crossover event of the summer is hitting shelves early with an advance sneak peek in Diamond Comics Distributors' March 2016 PREVIEWS catalog – in stores now!
Before 4001 A.D. #1 (of 4) arrives in stores on May 4th, get the jump on the blistering new comics event uniting Rai with the greatest heroes of the 41st century this month in the March 2016 PREVIEWS catalog – featuring an exclusive, 5.5″ x 7.5″ checklist, bound directly into Valiant Entertainment's catalog listings! Continue reading →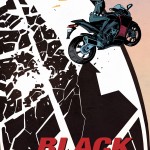 She is the Marvel Universe's most dangerous super-spy. Capable of hunting her targets with lethal precision. But what happens when the hunter…becomes the hunted? This March, the Black Widow becomes…S.H.I.E.L.D.'s MOST WANTED! And it's all happening in BLACK WIDOW #1 – the brand new series from Eisner Award winning Daredevil creative team. Writer Mark Waid, Artist Chris Samnee, Colorist Matt Wilson and Letterer Joe Caramagna re-team for the next explosive chapter in Natasha's life! Continue reading →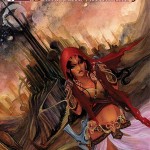 Prepare yourself for Dejah Thoris as you've never seen her before! A shocking conspiracy unravels in Helium as Dejah's father has gone missing. In the wake of assuming the throne, Dejah learns secret information from her past that will have resounding effects on the kingdom – and her life! Join Frank J. Barbiere (The Howling Commandos of SHIELD, The Precinct) and Francesco Manna (Vampirella #100) as Dejah discovers a secret past that will have her leaving Helium for an all-new adventure on her own! Continue reading →