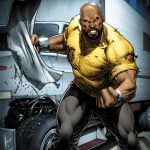 Marvel's street level heroes are stepping out on the town for a series of special variant covers! Marvel is pleased to announce 20 special Defenders Variants, coming to some of your favorite Marvel titles this September! Continue reading →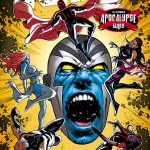 This April, the secrets of Archangel will be revealed as Magneto and his team prepare for war. Today, Marvel is pleased to present your first look inside UNCANNY X-MEN #6 – the start of the Uncanny X-Men's foray into Apocalypse Wars! Writer Cullen Bunn and artist Ken Lashley take you on a mission to save the life of one of the founding X-Men! Continue reading →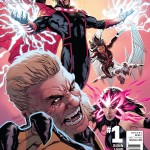 Publisher: Marvel Comics
Writer: Cullen Bunn
Artists: Greg Land, Jay Leisten
Colourist: Nolan Woodard
Editor: Daniel Ketchum
Release Date: OUT NOW!
Price: $3.99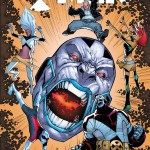 This Spring, one of the X-Men's greatest foes wages a cataclysmic battle on three fronts. Today, Marvel is pleased to announce APOCALYPSE WARS, three blockbuster stories taking place across the three can't-miss X-Men titles! Continue reading →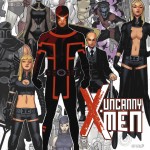 This November, cap off this era of Marvel's mutants with an epic bang. Today, Marvel is pleased to present your new look at UNCANNY X-MEN #600 – the finale of Brian Michael Bendis' epic X-Men saga. Brought to life by A-list creators – Uncanny X-Men #600 features 38 pages of new content from Stuart Immonen, Chris Bachalo, Sara Pichelli, David Marquez, Mahmud Asrar, Kris Anka and Frazer Irving – mutant history will be made! What will become of Scott Summers' mutant revolution? What will become of the Jean Grey School and the New Xavier School? Find out as in this explosive final chapter! Be there as UNCANNY X-MEN #600 hits comic shops and digital devices this November! Continue reading →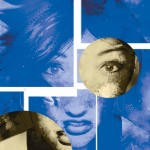 Get Set For An Uncanny Journey Through Time & Space!
This December, spinning directly out of the pages of the blockbuster Uncanny X-Men, superstar writer Brian Michael Bendis teams with critically acclaimed artist Andrea Sorrentino for the oversized UNCANNY X-MEN ANNUAL #1 – the first in a two-part tale traversing time, space and the Marvel Universe! Continue reading →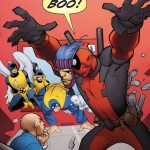 This October, Marvel celebrates its milestone 75th Anniversary – commemorating three quarters of a century of the best stories, the most iconic characters and one of the biggest legacies in entertainment. Oh, and Deadpool. The Merc With a Mouth is invading Marvel's milestone anniversary for a series of special Deadpool 75th Anniversary Variants – as some of the best and brightest in the industry recreate famous covers from the past 75 years guest-starring the regeneratin' degenerate. Continue reading →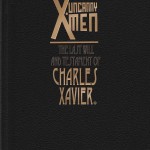 A Tie-In to ORIGINAL SIN!
This July, the X-Men crash headlong into Original Sin in Uncanny X-Men #23 – from New York Times Bestselling writer Brian Michael Bendis and rising star artist Kris Anka! Continue reading →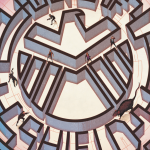 FEATURING EXCLUSIVE, SOLD-OUT ART SUPPORTING THE FINAL SIX EPISODES OF SEASON 1
Marvel is proud to announce the debut of Marvel's Agents of S.H.I.E.L.D.: The Art of Level 7 comic book variant covers available this August. These variants will feature artwork from the exclusive, sold-out art initiative launched to support the final six episodes of the series' inaugural season. Continue reading →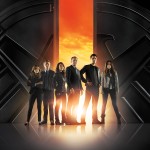 VARIANT COVERS INSPIRED BY HIT NEW SERIES
Coulson Lives! And we're celebrating by bringing you Marvel's Agents of S.H.I.E.L.D Variant Covers, inspired by the hit new series airing Tuesday nights at 8|7c on the ABC Network!