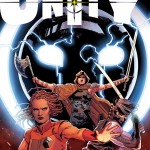 THE ARMOR HUNTERS never leave a man behind!
Deep under the mountains of the American Southwest, Quartz, of the Armor Hunters who attacked Earth, is kept secure in government custody. Escape is impossible from the inside. But can the combined might of the U.S. armed forces, X-O Manowar, and Unity stop a jailbreak from the outside…when that attack is an all-out suicide strike by Unity's giant killer GIN-GR?! Continue reading →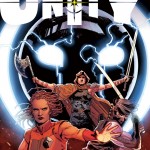 Valiant is proud to present an advance preview of UNITY #23 – the FIRST ISSUE of REVENGE OF THE ARMOR HUNTERS, a new two-part story arc from multiple Harvey Award nominee James Asmus (QUANTUM AND WOODY, All-New Inhumans) and explosive artist Diego Bernard (X-O MANOWAR)! Valiant's earth-shaking ARMOR HUNTERS crossover epic was just the beginning for Unity's deadliest enemies…who are rising from the ashes for their next lethal assault on the Valiant Universe! Continue reading →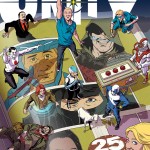 In the wake of BOOK OF DEATH, Valiant's elite superteam is no more…and Valiant is recruiting a who's who of all-star guests to bid them a fond farewell!
Valiant is proud to announce UNITY #25 – a super-sized, 48-page finale for Valiant's best-selling superteam, starring X-O Manowar, Livewire, Ninjak, Bloodshot, Divinity, Faith, Quantum and Woody, the Death-Defying Dr. Mirage, and pretty much the whole darn Valiant Universe! Continue reading →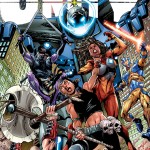 We have met the enemy – and she is War!
War-Monger has decimated countless generations of heroes in her endless quest to sow conflict and strife throughout the world…and she's already taken apart each member of Unity! If the team hopes to rally and stop this malevolent force of chaos…they'll need the help of the one man War-Monger cannot defeat…the forgotten member of Unity! Continue reading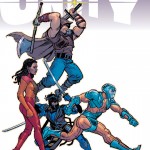 The world tips closer to the brink of World War III, and the unstoppable War-Monger tears a swath through the ranks of Unity…today and always!
Can X-O Manowar, Livewire, Ninjak, and the Eternal Warrior fare any better than their predecessors? War-Monger took apart the rosters of decades past, and now Unity faces their most implacable enemy…and they don't even know they're already losing! Continue reading →
Publisher: Valiant Prestige
Writer: Matt Kindt
Artist: Trevor Hairsine
Editor: Warren Simons
Release date: OUT NOW!!!
Price: $3.99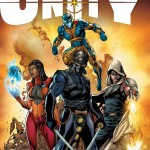 ALL-NEW ARC! ALL-NEW VILLAIN! X-O MANOWAR RETURNS…AND THE WAR MONGER RISES! Continue reading →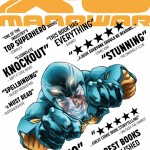 …With All-New Quote Covers!
In comic shops everywhere next week, get seven of Valiant's greatest most beloved #1 issues for just one dollar apiece with an all-new wave of ONE DOLLAR DEBUTS! Continue reading →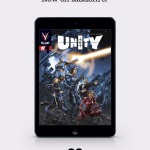 More titles including RAI and X-O MANOWAR to follow in 2014
Madefire, a digital storytelling and technology company that provides a platform to artists, writers and publishers to create a new reading experience called Motion Books and Valiant Entertainment, have announced a new partnership to release Valiant's award-winning library of titles – including Unity, Rai, X-O Manowar, and more – through Madefire's Motion Books Marketplace within the 5-star rated Madefire digital comics app and through the exclusive Motion Books network within the deviantART website. Continue reading →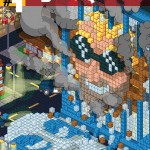 This August, VALIANT FIRST Is Building A Whole New Dimension Brick-By-Brick!
Valiant is topping off the success of the VALIANT FIRST initiative – Valiant's all-new summer 2014 publishing rollout – with a whole month of gaming-inspired #ValiantCraft shelf covers this August! Continue reading →