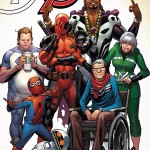 Publisher: Marvel Comics
Writer: Gerry Duggan
Artists: Carlos Pacheco, Dennis Meikis, Scott Hanna, Mariano Taibo
Colourists: Antonio Fabela, Richard Isanove
Editors: Tom Brevoort, Daniel Ketchum
Release Date: OUT NOW!
Price: $3.99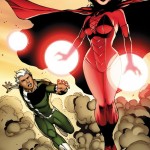 Marvel's 'Avengers: Age of Ultron' has found its Scarlet Witch & Quicksilver!
Aaron Taylor-Johnson and Elizabeth Olsen have officially joined the Avengers family as the brother-sister duo of Quicksilver and Scarlet Witch in Marvel's Avengers: Age of Ultron, the highly-anticipated sequel to 2012's smash-hit Marvel's The Avengers! Continue reading →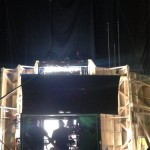 Bryan Singer Tweets First Look at Filming of Quicksilver
The Twitter-sphere has received another photo update from the Days of Future Past director.